Latviabeerfest 2018 May 25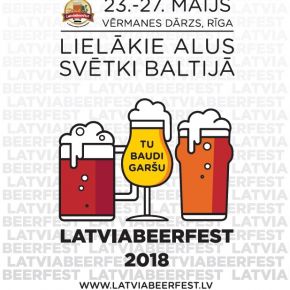 Festival activities today:

13:00 concert of group TWINS PEEK . After concert competition for largest Beer Belly. Bravehearts welcomed to register!
16.15 concert of group MODERANS
18.00 extreme competition of STARGOROD
from 19.00 group BASTARDS will play for you
Tug of war between supporters of certain breweries take place for all day long nearby stage of Beer FM. Everybody welcome to support their beloved brewery.
Evening will come with surprise for all guests from youngest brewery.