Latviabeerfest 2018 May 27 Sunday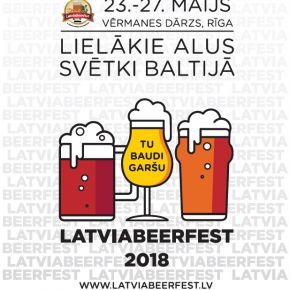 Today is the concluding day of Latviabeerfest 2018, so lets enjoy it to the last.

Opens at 12:00, today we will be searching for miss Latviabeerfest and continuing the rope pulling competition.

14.45 contest in the stargorod tent.

17:00 Jānis Lemezis and Jony Band concert.

19:00 Riga regae concert.

On the small stage - new talants.

21:35 best brewer awarding.

22.55 conclusion speech.