LATVIABEERFEST new identity.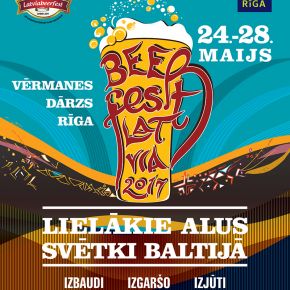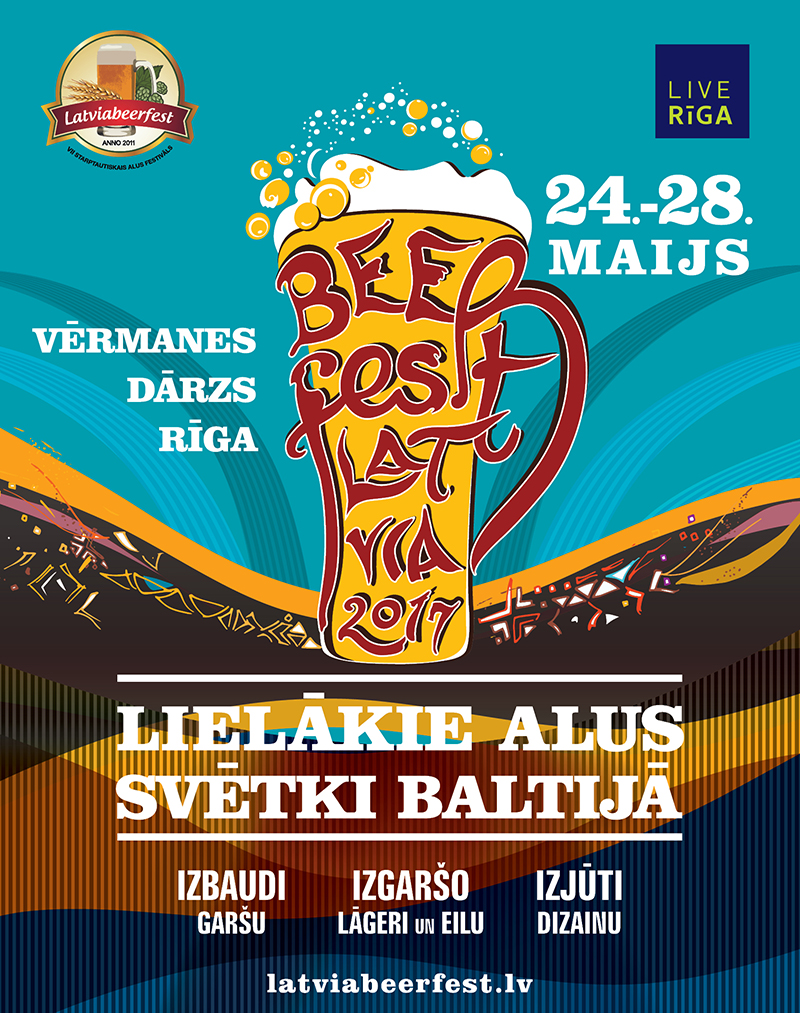 ''Identity of this festival is kittenish and exempt with ember yellow beer tankard on our aeruginous Baltic sea motive. However, even though the tankard seems kitterish and exempt, it is standing firmly on Latvian brown infield, where also glistens our yellowish-brown beer tones symbolizing our traditions and firm place of our festival in Latvian culture program.'' said by the artist behinf the identity Inga Ropša.
This have been one of the most time-consuming and hardest identity creating processes, however, with great satisfaction we can admit that the invested time was worth it as said by festival oranizers.
LATVIABEERFEST in an important event for Riga as the festival is visited more and more by locals and tourtists. Exactly half of guests of Riga, who visits Riga in May choose our festival as thir tourism destination. However, for the locals the festifal for the seventh year is a celebration for several days.
LATVIABEERFEST is also the most important beer industry event of the year. Every year the festival gathers almost all of the beer industry representatives and symbolically enduce the new season.