Nākotne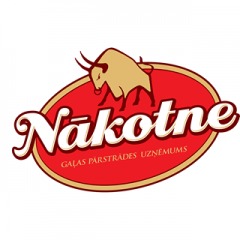 Meat processing plant
The Jankūns family has been engaged in the manufacture of meat products for a long time, passing the secrets of meat smoking and recipes of marinades from generation to generation. According to Forbes, Meat Processing Company Nākotne one of the most successful family owned companies in Latvia.

Our products are manufactured in conformity with the highest European standards. Moreover, we guarantee to our customers not only perfect quality, but also excellent taste of our products.

Having a long-term experience in working with the largest retail chains in Europe, including the "private label" production, we guarantee the following to our partners:

• Fulfil orders in full amount;
• Unquestionable adherence to the agreed terms;
• Provide service of logistics, including air transportation;
• Stable prices for our products.