Archive 2016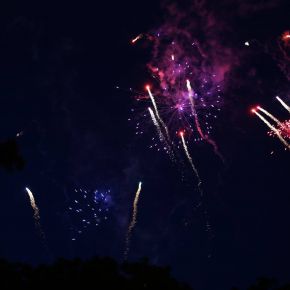 ''I doubt that numbers will justify the great atmosphere which overwhelmed the festival for five days. However, comparing to last year, visitor count grew for more than 40%. Like previous years the largest part of the visitors were foreigners from close and distant lands.'' said festival organizers representative Ilze Vanaga.
60 tons of beer were sold in all five days of the festival. This year in the festival participated six breweries from Lithuania, one from Estonia, which where popular among festival visitors. Also this year we had several small breweries, which offered high quality products, not falling behind from the high standard of all the large breweries.
Latviabeerfest 2016 visitors were entertained by street gymnasts ''StreetWarriors'', famous Latvian musician Normunds Jakušonoks and ''Karakums'', ''Laiptai'' from Lithuania, ''Silja'' from Estonia, ''Russian Kalbussian'' from Russia, who offered high quality folk music, and variations of our own famous composer Raimonds Pauls, ''Jauna Diena'', ''Wild Detroit Gang'' from Latvia and many more. Between the performances public were entertained by attractive radio personality - UFO with his team.