LATVIABEERFEST - emotions, exciting adventure and a real beer festival in the center of Riga - Vērmanes Garden from 22 to 26 May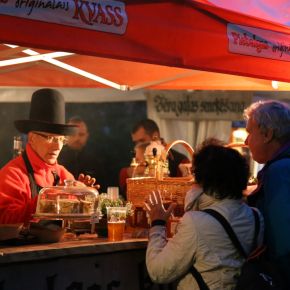 The purpose of the festival is to popularize nationally traditional products in interaction with performances of different styles of music, fine arts and street culture.
High quality and sparkling drinks, delicious food, sporty gambling, good music and the opportunity to meet outstanding brewers on the spot, has made Latviabeerfest a stable value, appreciated by local producers, residents and visiting foreign guests alike.
More information here - http://latviabeerfest.lv/lv/daliba-festivala/ Applications can be sent to the e-mail address - info@latviabeerfest.lv or by phone. +371 20000122; +371 67227208.